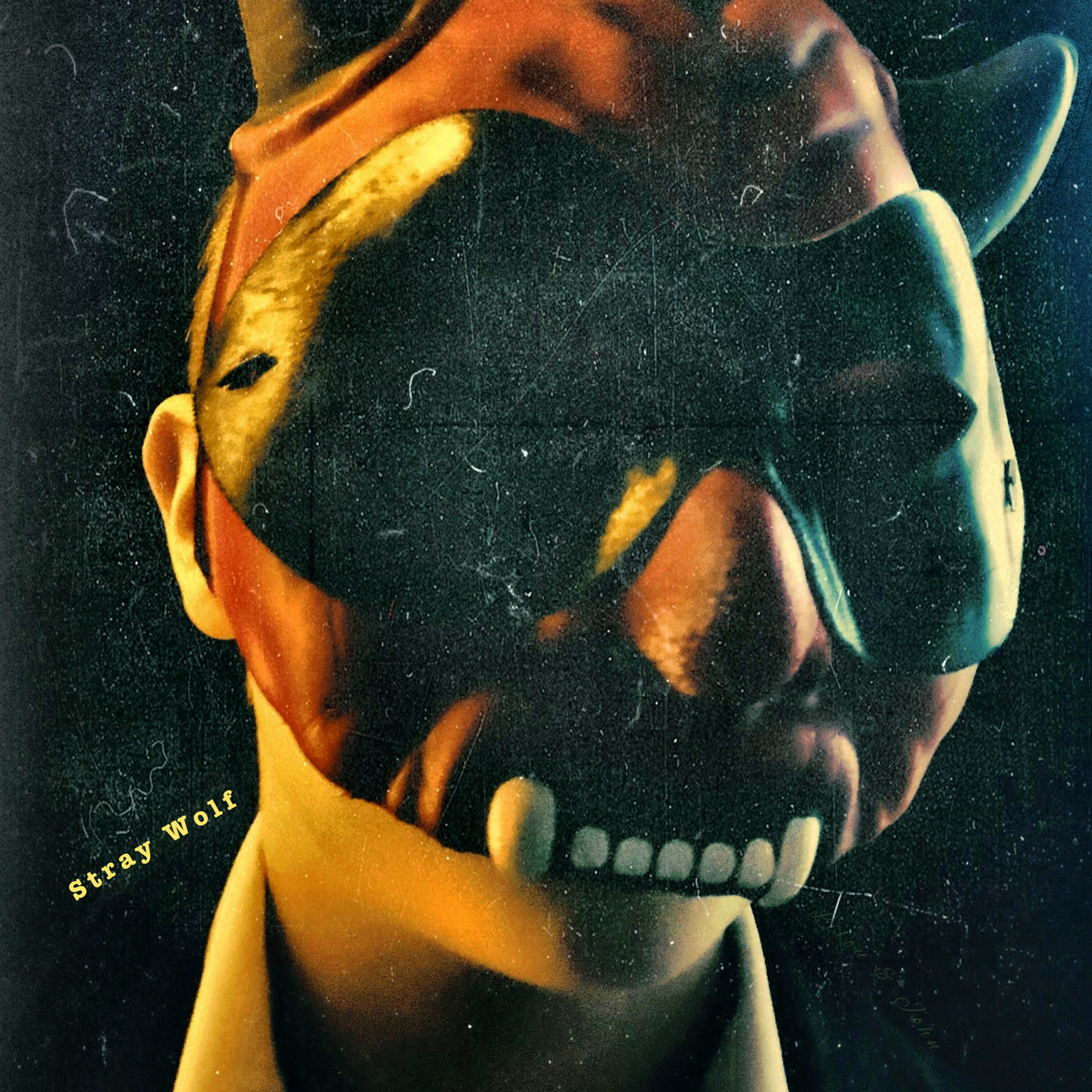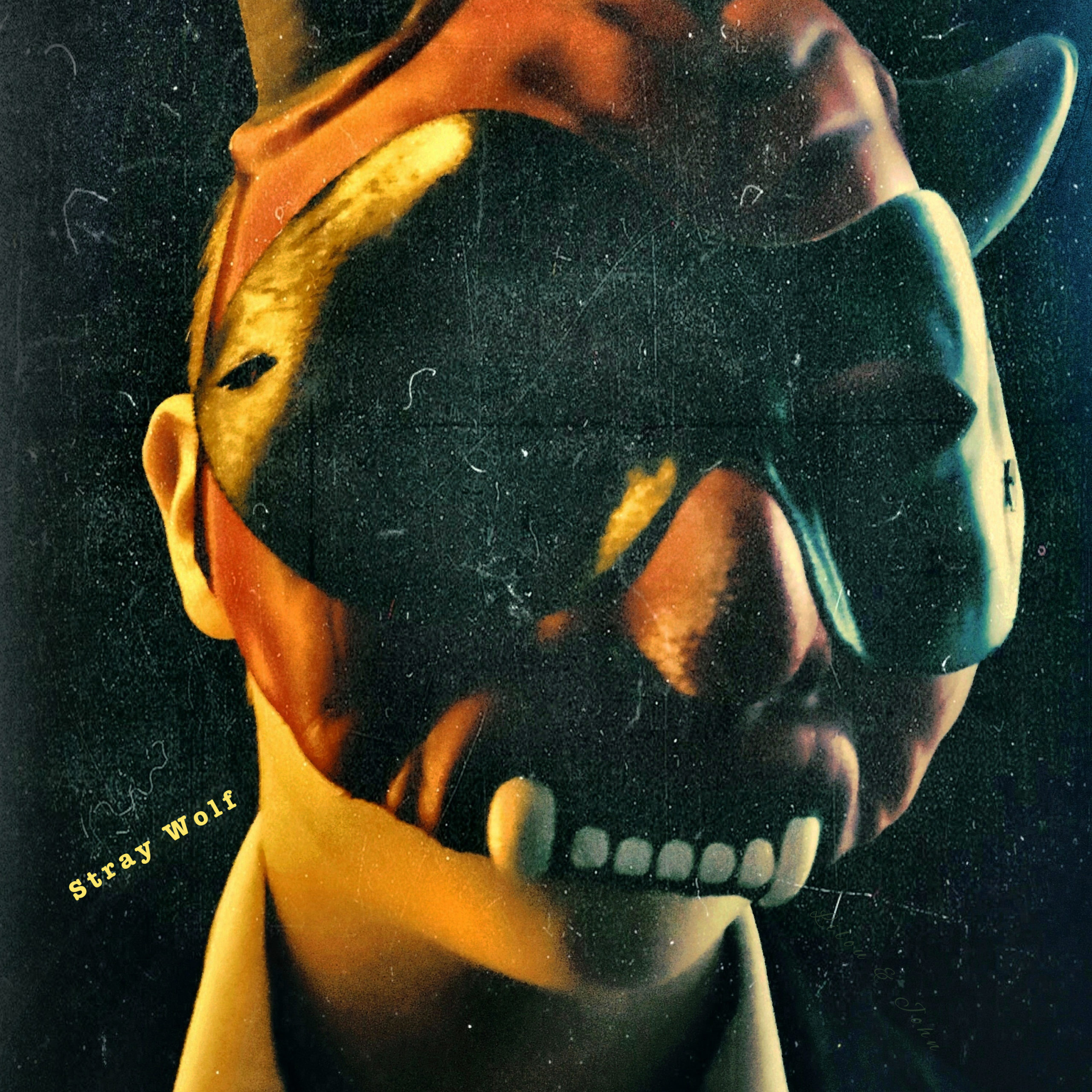 Stray Wolf
Stray Wolf is Lilou & John's second single and was released on Liberplay April 11, 2020, with a subsequent release on most other music platforms on May 1.
Heavy guitars
The first track on the single, "Stray Wolf", was written as far back as 2016, as a love song about the escape from human narrow-mindedness and envy.

The song is perhaps best described as electro-punk, but first Lilou & John intended it to be a slow power ballad. They wanted it to be atmospheric and operesque, but it wasn't until they increased the BPM and added heavy guitars and drums, that the duo were satisfied with the sound.
Lyrics
Beyond these woods
There is a stray wolf running
From the winter hunt
Like a shadow of life
On its ragged back

Gray like the evening sky

Under lonely moonlight

I will ride this night
Over fields of rye

His feet will tear through darkness

Until the morning star shine

From the cold black sky
His old white fangs

Shine like silver arrows

In the depth of the marches

Where no humans dare
Across mountain dew

Where all the world lay open

His frozen breath is howling

To the fading moon
When I see the sun

Glow like a ring of sulfur

We have reached the summit

I lay down to die
My journey's done

From the human heartland

On the back of the stray wolf

To the end of life
I will rise again

In the shape of a demon

And unleash the ocean

My stray wolf
My stray wolf
The Corona Pandemic
The new single was released at the start of the Corona pandemic and the vocals were recorded when Lilou was lying on her back, singing between the coughs, sick and in lockdown.

The song describes the collapse and breakdown of the Enlightenment during the Corona pandemic and the financial crisis that was emerging in its wake.

The Reactionary writer Fnordspotting said a few days before the release that it sounded like a mix of neofolk, Depeche Mode and Leonard Cohen.
Lyrics
I stand alone on Joshua Bridge by the traffic light
The rain feels like acid to my skin
I see a car that's burning its lights are like the cold
Naked silver eyes of a scorpion
I follow the long road to the end of town

To a building site left to rust

The cranes look like preachers staring at the sky

Waiting for the blessing from a scorpion
All through this night when every thief crawls through my window

I find someone has been walking in my shoes
I walk to the houses high up on the hill

Waiting like giants for the flood

I see through every curtain that shadows are asleep

Caught by the eyes of a scorpion
I see the stormclouds gather and lightning strike the trees

I raise my arms toward the falling sky

There was a time when people rushed along the streets

Blinded by the poison from a scorpion
An ambulance scream like a cry of pain through the city
The driver is void and his eyes are lost beyond reason
Block out the light from the street lights that shimmer like diamonds
Crowning a face living a life with no meaning
All through this night when every thief crawls through my window

I find someone has been walking in my shoes
I come to the supermarket where the floor is gone

The roof is hanging like a broken jaw

I see a long lost child there abandoned to the flood

His empty eyes stung by scorpion
I walk up the staircase to see beyond the clouds

See the horizon open up

I can see the fires from the power plant explode

Into the night like blood from a scorpion
I wade across the river to the city cemetery

Walk across the flowers left to rot

I see in every headstone people trying to hide

They all carry the poison of a scorpion
All through this night when every thief crawls through my window

I find someone has been walking in my shoes
All through this night when every thief crawls through my window

I find someone has been walking in my shoes