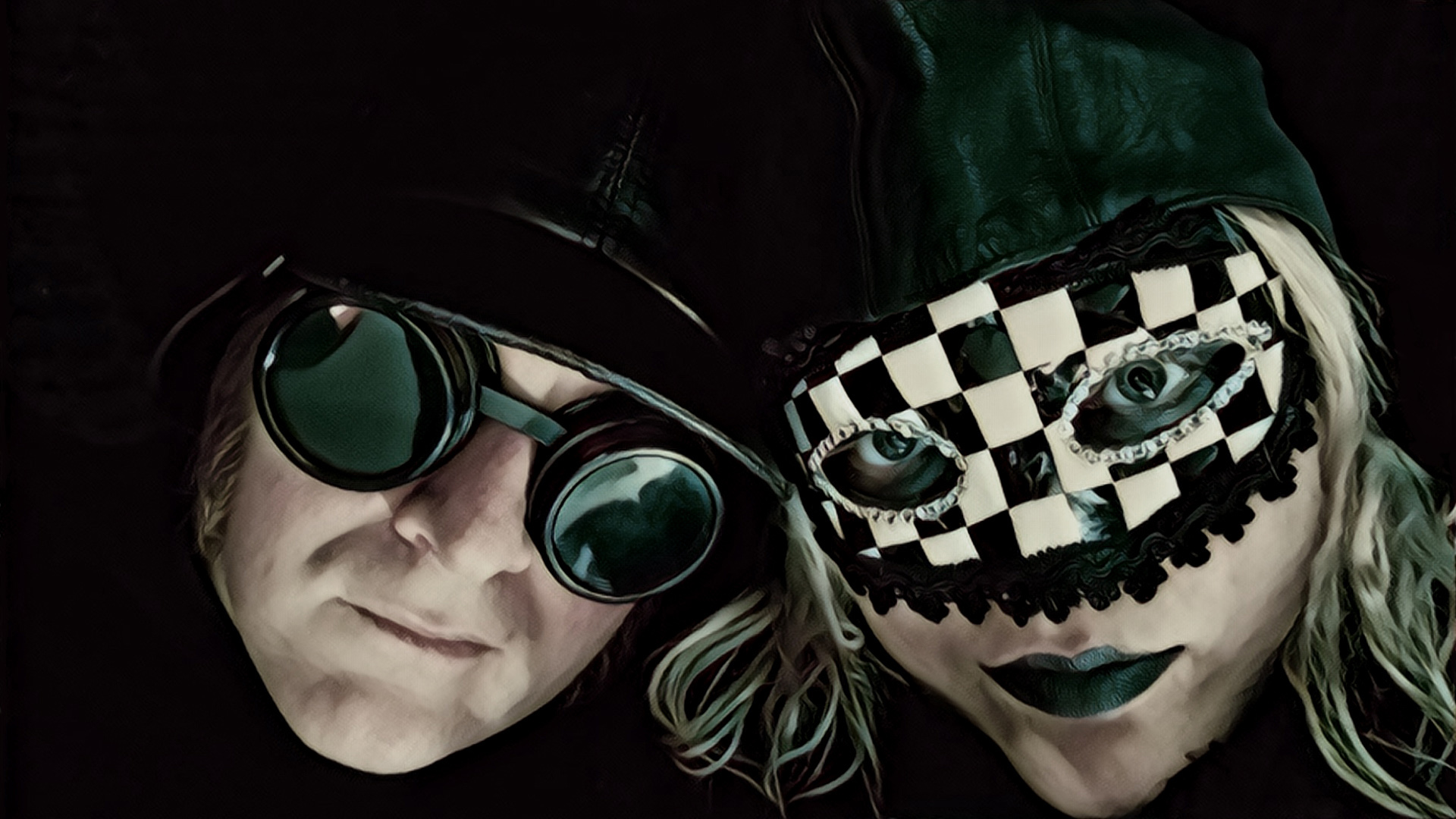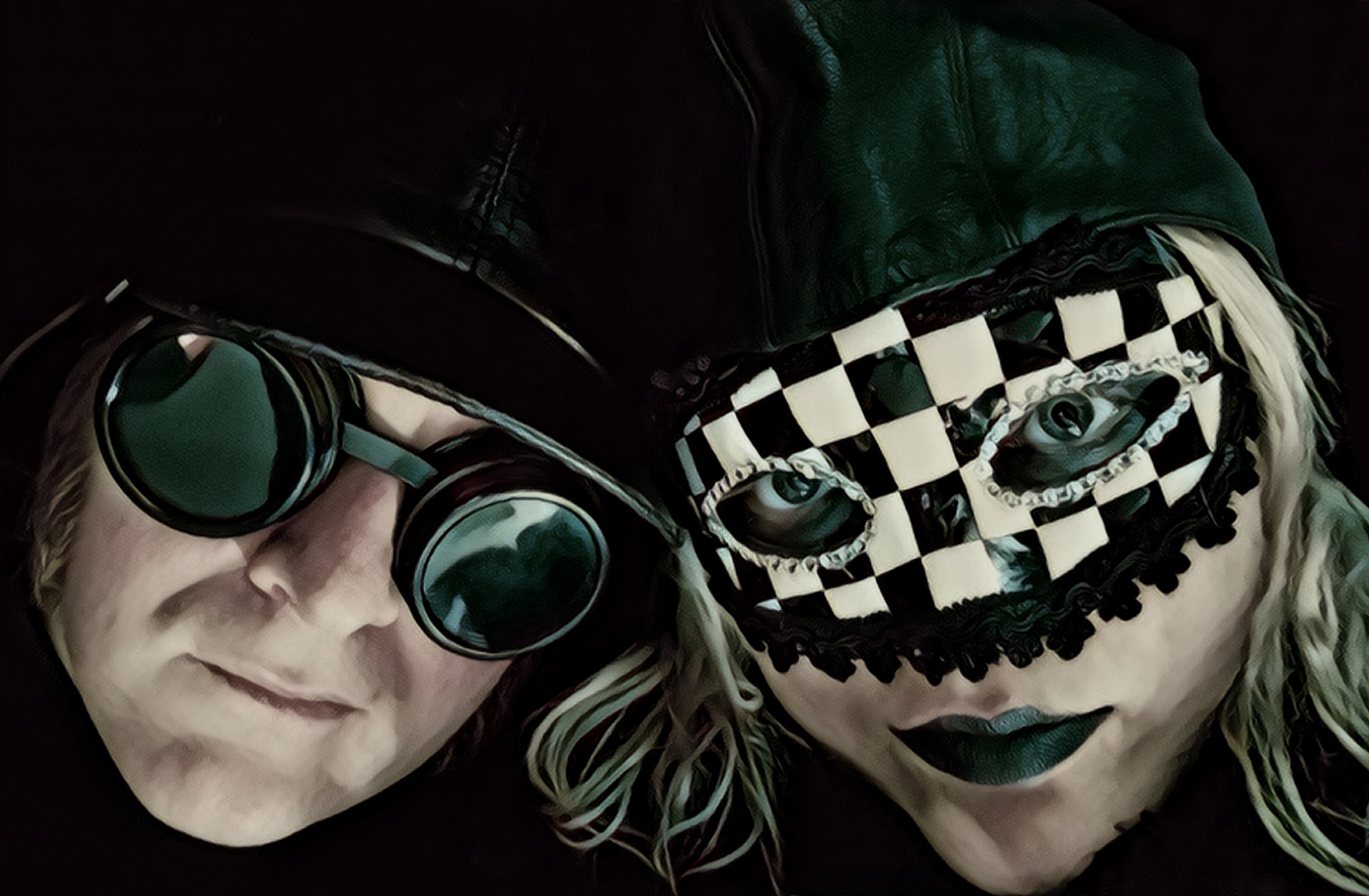 Lilou & John
Malaise
New album Malaise released on August 26.
Nearly indescribable
"Perhaps it should be mentioned that Lilou & John are Swedish, then, and that they are nearly indescribable. A punk/folk band originally, the duo — John plays guitar, and Lilou handles the iconoclastic and expressive vocals — ventured into some of their earlier metal and punk influences for their fifth release. This band is like… well, not any single other band. We can describe them in terms but are basically making points on a scatter diagram, trying to vector in on a central description."

Brett Stevens, Death Metal Underground.
Each Album Tells A Story
"Something that I love about Lilou & John is that every album of theirs sounds distinctly different from the last yet is still unmistakably them. Each album tells a story, breathing its own life, its own sound, expressing a new meaning."

Hiraeth, White Art Collective
Raw Emotion
"The signature of the duo (deviating from their folk roots, but not that much) is the warble of Lilou. Raw emotion rasps her throat and a vibrato attacks without warning. Think Jello Biafra as Judas Iscariot in Jesus Christ Superstud. Lilou sings to defy both multinational corporations and conventional musical keys. It's fascinating in a harrowing manner."

Thurston Hunger, KFJC 89.7 FM
Blackness and mystique
"I'm almost hypnotised by Lilou's vocals. Her dark alto voice breathes of blackness, mystique and rock attitude, like a magical music incantation I just have to listen to again and again."

Pär Berglund, Meadow Music
Poppy and captivating
"Their music is poppy and captivating, the songs get stuck fast, but at the same time the music contains both seriousness and depth. The ability to combine the two qualities has the duo in common with, among other things, Morrissey."

Joakim "Oskorei" Andersen, Motpol
Motörhead and Nina Simone
"It is difficult to compare their sound with something else. Critics have compared them with Motörhead, Nina Simone, Roky Erickson, Dead Kennedys, Bob Seeger, Buffy Sainte-Marie and The Clash. They undoubtedly show that they are a band that cannot be easily defined by narrow genres."

Thomaz Wiberg, Pink Tractor
Traversing the Introspection
"The dank languishing sounds find the listener in consideration of rope or blade, yet like Leonard Cohen, is able to traverse the intense introspection leaving the audience not feeling isolated rather sensing a coexistence with the isolated silos around."

Tim Whale, Emerging Indie Bands
Sound UFOs
"Sound UFOs Lilou & John from the Swedish countryside are hard to grasp. They go from punk to folk in a second, make you laugh with an absurd clip, before grabbing you with deep and profound vocal intensity."

Aodren Pecnard, Djolo
The music is armed
"It is easy to see the band in front of a scene in a small club where cords run all over the stage. A well-used PA with old stickers on vibrates in a corner. In lighting from a pulsating strobe and blood-red headlights, the band is hammering out musical attacks against a miserable contemporary society. Only one thing is certain – this is war and the music is armed."

Tom Andersson, Nya Tider
Dark and Edgy
"Take one part Dead Kennedys, one part filthy British alley and two crazy Swedes and you have Lilou & John! Lilou & John is an alternative indie rock duo with provocative lyrics and a dark, edgy northern female voice."

Midgård
Bertolt Brecht
"Weill/Brecht for the new 20s."

Fnordspotting
The Apocalypse
"If the world's going to Hell in a handbasket, all I'm bringing is my bow, my knife and my Lilou & john t-shirt. Gotta look good for the apocalypse!"

Henrik Jørgensen, prepper
Spotify | Bandcamp | YouTube | Twitter | Facebook | Liberplay | Instagram | Gab