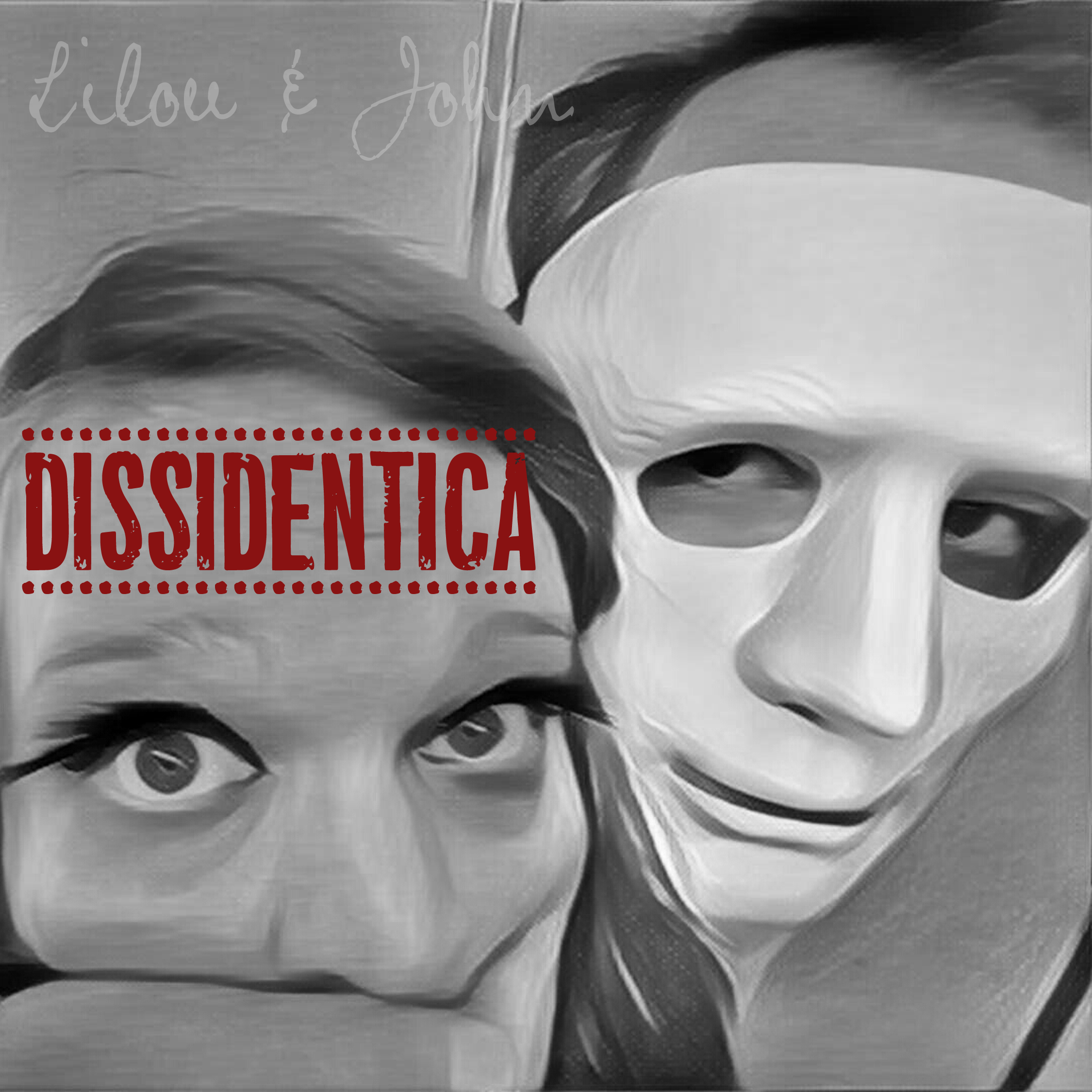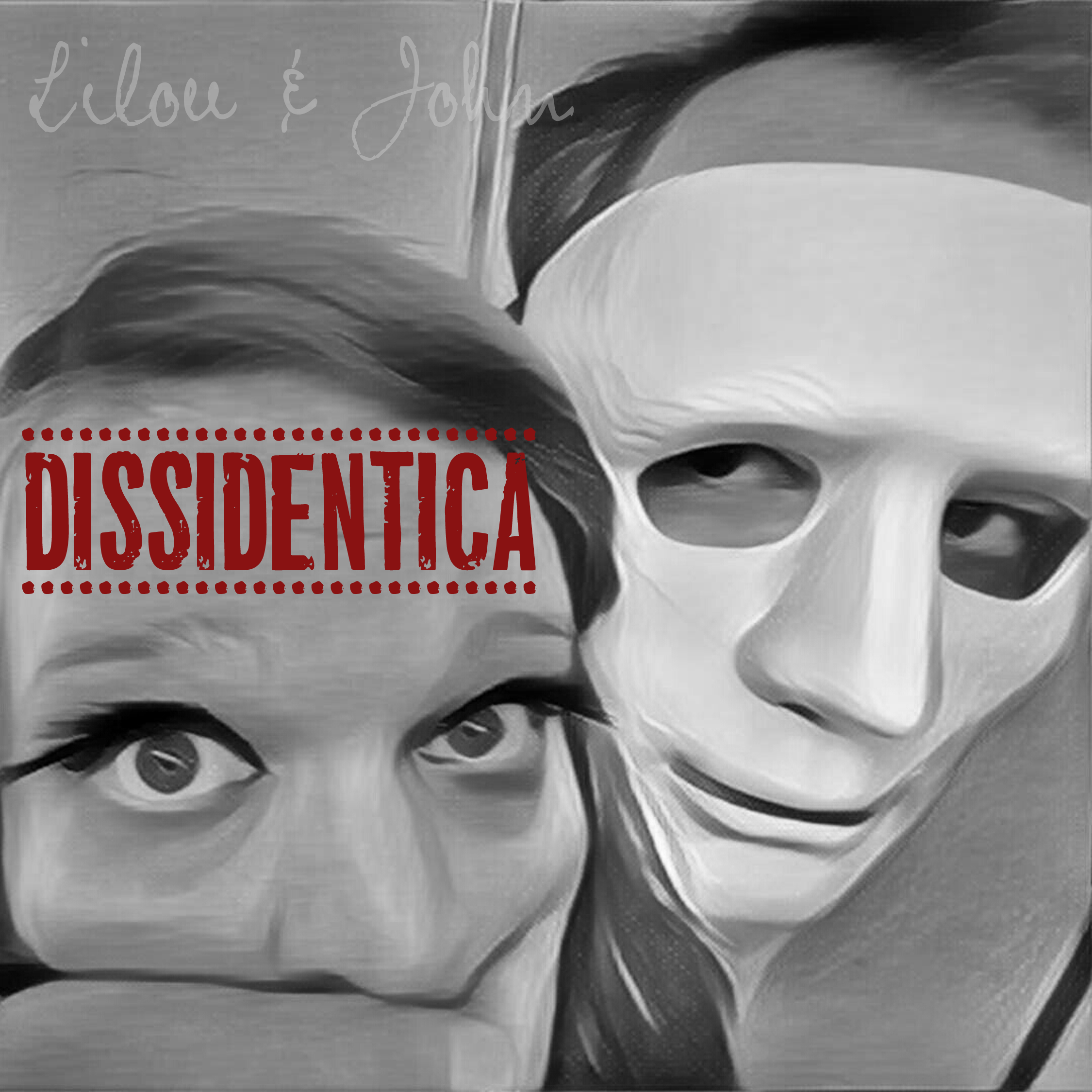 Rosa Traktor
Lilou & John
Review of Lilou & John by Thomaz Wiberg from Rosa Traktor
Lilou & John från Borås har en annan vinkel på vad de gör än andra band i samma genre. De är trötta på det politiskt korrekta samtidigt som de är öppna med att de själva vuxit upp i trasiga familjer.
Bandet Lilou & John är en alternativ indierock duo med provocerande texter och en mörk, spetsig nordlig kvinnlig röst, kraftfull rock med starka melodier. Sångerskan Lilous djupa röst svävar över tunga melodiska ornament. – Tidvis blir det mardrömslikt. De säkrar ljudet av alt-rock, pop, electronica, etno-folk, punk och metal för att skapa ett ljud som de beskriver som "helter skelter". Olika genrer och ljud är avgörande för deras produktion.
Duon skapades 2015 när den introspektiva poeten och gitarrspelaren John Dübeck gick ihop med den olikartade vokalisten Lilou Dübeck.
I bandets videos målas landskap upp som ibland tangerar det surrealistiska och texterna har existentiell slagsida. –Vi är en "freaking nuclear bomb", säger John.
Det är svårt att hitta en jämförelse med deras ljud. Kritikerna har jämfört dem med Motorhead, Nina Simone, Roky Erickson, Dead Kennedys, Bob Seeger, Buffy Sainte-Marie och The Clash. De visar utan tvekan att de är ett band som inte enkelt kan definieras av smala genrer.
2016 släpptes duons debutalbum 100 Faces med låtar som "100 faces", "He broke my neck, Joséfine" och "Payback Day". 2017 kom så uppföljaren "Dissidentica" och följdes i år 2018 upp med "Patriot Child"
Min reaktion på Lilou & John's musik.
Jag kom över bandets samlingsalbum 13 som innehåller alla 13 låtar från skivorna "100 Faces" och "Dissidentica" på samma skiva av en ren slump. – Jag fick skivan som pressent av en vän som tyckte jag skulle lyssna på den.
Första gången jag lyssnade, fick jag lite av en chock, musiken var inte alls den typ av musik jag normalt lyssnar på och först var min reaktion mest chockartad.
Men så satte jag mig ner och började fokusera på texterna och budsakapen i låtarna och då förändrades upplevelsen helt. Jag liksom sögs in i Lilous mörka röst och kände en nästan kuslig blandning av djup rädsla och lustfylld glädje, så där som man kan känna när man tittar på en rysare eller besöker ett hemsökt hus. Det var med en blanding av rysning och upprymdhet som jag åt mig igenom lyriken.
Det finns en poesi i texterna som man först inte riktigt vet om man ska tycka om eller inte. – Men när man väl bestämt sig för att tycka om det, då gör man det förbehållslöst, man grips av Lilou´s suggesiva röst.
Jag som är lite äldre och upplevde punken på 70-talet, känner ändå igen mig och mycket av Lilou & John´s musik väcker nostalgi hos mig även om duons musik är ny, med aktuella texter som väcker en patriotism hos mig.
Lilou & John from Borås has a different angle on what they do than other bands in the same genre. They are tired of the politically correct while being open with growing up in broken families.
The band Lilou & John is an alternative indie rock duo with provocative lyrics and a dark, edgy northern female voice, powerful rock with strong melodies. The singer Lilou's deep voice hovers over heavy melodic ornaments. – Sometimes it becomes nightmarish. They mix the sound of alt rock, pop, electronica, ethno-folk, punk and metal to create a sound that they describe as "helter skelter". Different genres and sounds are crucial to their production.
The duo was created in 2015 when the introspective poet and guitar player John Dübeck merged with the divergent vocalist Lilou Dübeck.
In the band's videos, landscapes are painted up, that sometimes touch the surreal and the texts have existential leaning. – We are a "freaking nuclear bomb," John says.
It is difficult to compare their sound with something else. Critics have compared them with Motorhead, Nina Simone, Roky Erickson, Dead Kennedy, Bob Seeger, Buffy Sainte-Marie and The Clash. They undoubtedly show that they are a band that cannot be easily defined by narrow genres.
In 2016 the duo's debut album 100 Faces was released, with songs such as "100 faces", "He broke my neck, Joséfine" and "Payback Day". The second album "Dissidentica" came in 2017 and was followed this year by "Patriot Child".
My reaction to Lilou & John's music.
I came across the band's anthology 13 that contains all 13 songs from the albums "100 Faces" and "Dissidentica" on the same disc, by pure chance. I got the record as a gift from a friend who thought I should listen to it.
The first time I listened, I got a bit of a shock, the music was not at all the kind of music I normally listen to and at first my reaction was most shocking.
But then I sat down and started focusing on the lyrics and the messages of the songs and then the experience completely changed . I was sucked into Lilou's dark voice and felt an almost eerie mix of deep fear and joyful happiness, like one can feel when looking at a horror movie or visiting a haunted house. It was with a mix of shudder and excitement that I ate my way through the poetry.
There is a poetry in the lyrics that you do not really know if you should like or not. – But once you have decided to like it, then you do it without reservations, you are caught by Lilou's suggestive voice .
I who am a little older and experienced punk in the 70s, still feel at home and much of Lilou & John's music brings back nostalgia within me even though the duo's music is new, with current lyrics that arouse patriotism in me.