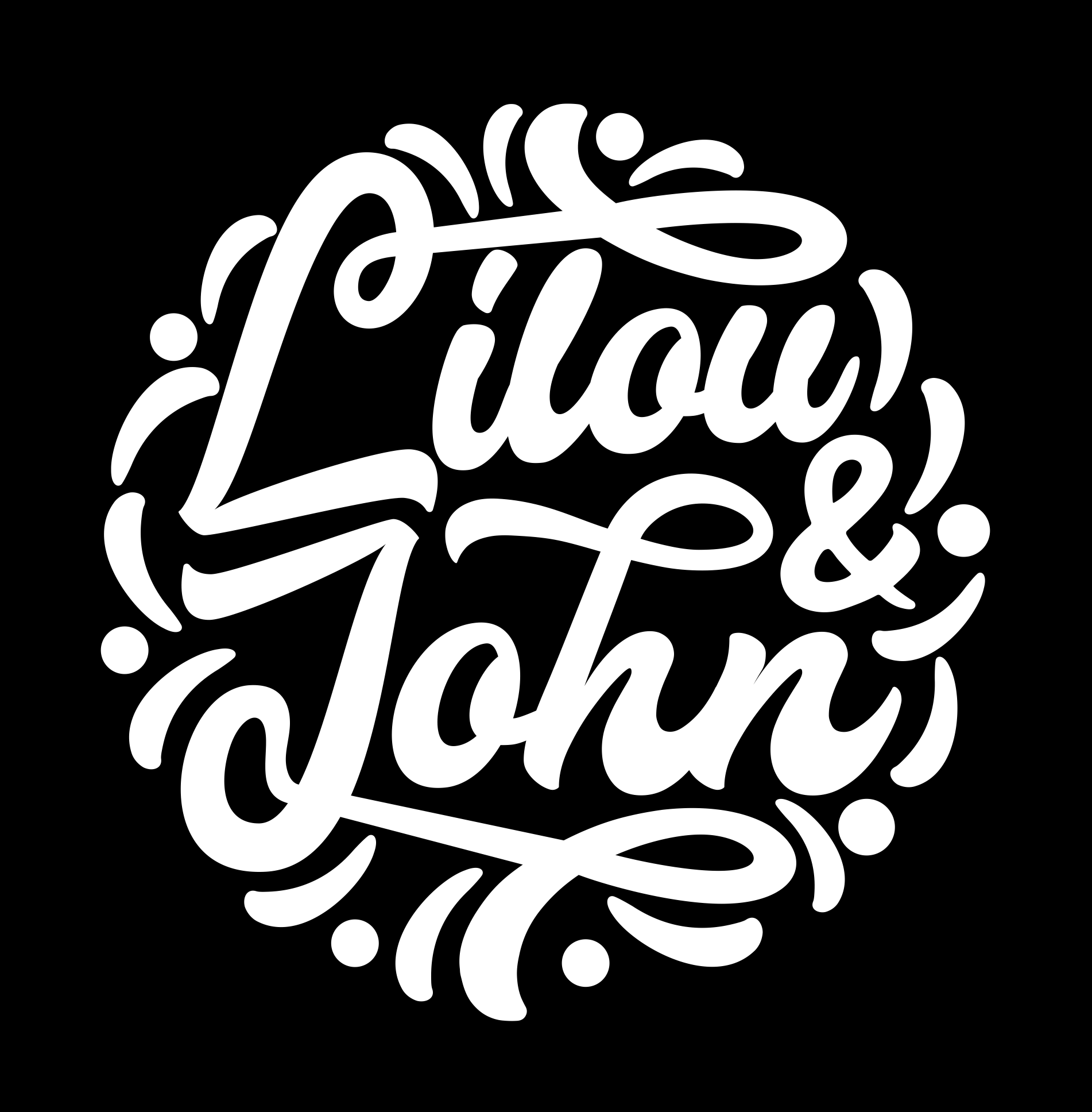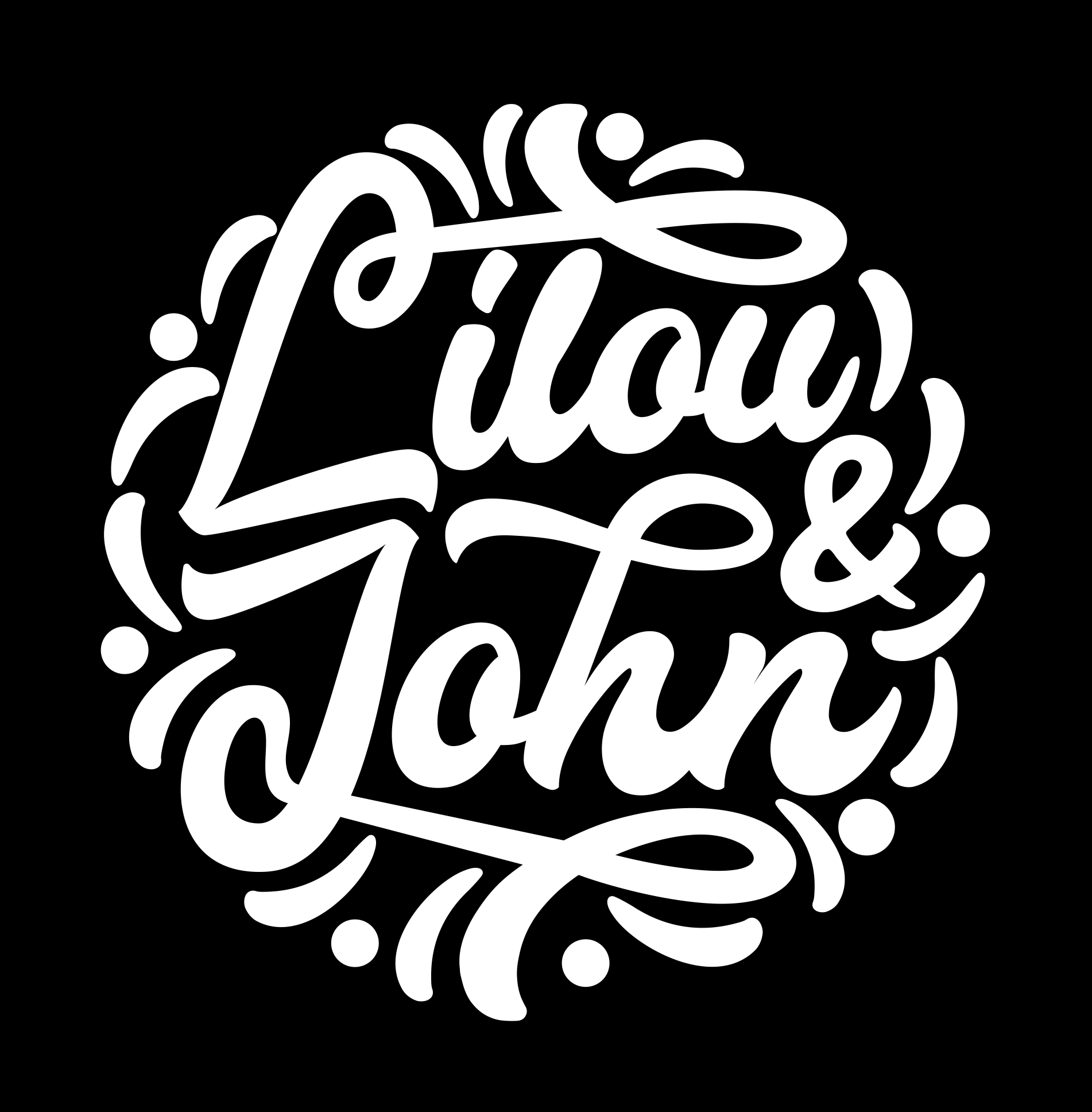 Narodowcy
Wywiad z Johnem Dübeckiem z zespołu Lilou & John
Lilou i John to niezwykłe małżeństwo. Tworzą muzykę, którą trudno jest zaszufladkować. Może się podobać lub nie, ale nie można przejść obok niej obojętnie. Oprócz tego blogują o życiu i prowadzą internetową galerię sztuki. I to wszystko w opozycji do "liberalnej kultury masowej". Z Johnem Dübeckiem rozmawia Adam Szabelak.
Adam Szabelak: Witaj John. Jest mi bardzo miło, że mogę z tobą rozmawiać. Mógłbyś się przedstawić naszym czytelnikom?
John Dübeck: Cześć Adam i wszyscy czytelnicy portalu Narodowcy.net. Mnie jest również bardzo miło, że mogę z tobą porozmawiać i dziękuję za twój czas. Ja i moja żona Lilou założyliśmy zespół w 2015 roku i wypuściliśmy nasz pierwszy album w roku 2016. Kilka piosenek o miłości szybko zyskało popularność pośród wielu słuchaczy, nawet z tak daleka jak Włochy i USA. Mieliśmy nawet szansę zagrać w szwedzkim narodowym radiu, ale program został odwołany ponieważ publicznie skrytykowałem szwedzką politykę imigracyjną.
Dlatego nasz drugi album został poświęcony wolności słowa i od tego momentu straciliśmy praktycznie całe wsparcie ze strony mediów mainstreamowych. W tym samym roku uczestniczyliśmy w Targach Książki w Göteborgu i szwedzka gazeta oskarżyła nas o bycie "białymi supremacjonistami", ponieważ podcast alternatywnych nacjonalistów zaczął puszczać naszą muzykę.
W 2018 roku wypuściliśmy dwa albumy – jeden zawierał piosenkę "Free Woman", która opowiadała historię węgierskiej rewolucji 1956 roku, która doprowadziła do pierwszego małego międzynarodowego przełomu w centralnej Europie. W tym roku 20 maja wypuściliśmy nasz 5 album, który wygląda na najbardziej udany ze wszystkich.
Ciągle mamy reputację bycia "nazistami" wedle wielu komunistów i nawet jedna osoba próbowała nas wyrugować w zeszłym roku ze Spotify. Jest to niedorzeczne, bo jesteśmy najbardziej otwartymi osobami jakie kiedykolwiek znajdziesz.
Skupmy się na początku na muzyce, emocje jakie wzbudza przedyskutujemy później. Opisujecie swój zespół jako "progresywno-reakcyjny". Co to znaczy?
Liberalna demokracja ma jedną poważną wadę, a mianowicie całkowity brak prawdziwej kultury. Jest systemem równości, który tworzy upolityczniony rynek masowy dla produkcji przemysłowej.
W liberalnej demokracji wszystkie kulturowe różnice muszą być wymazane, aby sprzedawać te same produkty w Los Angeles, Bombaju i Krakowie. Największym wrogiem liberalnej demokracji są zatem wszystkie autentyczne kultury. Występujemy przeciwko temu, co czyni nas reakcyjnymi tradycjonalistami.
Nasza muzyka jest zakorzeniona w długiej tradycji oryginalności i szczerości. Nigdy nie udajemy i nie pretendujemy do bycia "dobrymi", aby stać się bardziej popularnymi i sprzedać więcej muzyki.
Ale w tym samym czasie jesteśmy również progresywnymi anarchistami, bo zawsze łączymy różne style muzyczne i szukamy nowych sposobów ekspresji. Brett Stevens z Amerika.org zrecenzował nasz album "Patriot Child" w 2018 roku i nie wiedział jak nas określić, więc napisał "niemal nie do opisania". Sklep Midgard nazwał nas "dwójką szalonych Szwedów". "Dwoje ogromnych dziwaków" jest innym opisem, który słyszałem.
Anty-liberalna muzyka zazwyczaj jest zbyt reakcyjna w mojej opinii. Muzyka musi ewoluować, aby uniknąć stagnacji.
Kiedy wysłałeś mi linka do waszej piosenki "The White Eagle" to naprawdę mnie zaskoczyłeś. Spodziewałem się czegoś "mocnego", ale to co dostałem było zupełnie inne… Myślę, że opisanie tego jako "nieopisywalne" będzie perfekcyjnym opisem. Ta muzyka ma w sobie coś uzależniającego. Ale również tematy jakie poruszacie są bardzo ciekawe. Gdzie znajdujecie swoje inspiracje?
W zeszłym roku nagraliśmy piosenkę "Free Woman" o węgierskiej rewolucji w 1956 roku, która została doceniona przez wielu Węgrów. Po tym poczułem przytłaczające pragnienie, aby napisać "The White Eagle" o polskiej rewolucji w latach 80', która efektywnie zakończyła bolszewickie rządy w Europie.
Katolicyzm, kontrrewolucja, folklor i patriotyzm są inspirujące ponieważ wszystkie skupiają się na pięknie, wierze i zdolności jednostki do wypracowania cudów. Europejska cywilizacja została zbudowana przez ten unikatowy mix rywalizacji i jedności, który jest fascynującym tematem do opisania.
Zeszłego lata, kiedy wielkie pożary lasów rozprzestrzeniały się w Szwecji to polscy strażacy przybyli niczym wyzwalająca armia, aby nas ocalić. W tym sensie ta piosenka jest również moim wyrazem podziękowania Polsce za pomoc w wojnie z tymi, którzy chcą nas wszystkich zniszczyć. To wielki honor mieć takiego sąsiada po drugiej stronie Bałtyku.
Polscy husarze, którzy kiedyś dominowali polach bitwy w Europie przypominają mi tych strażaków, którzy przybyli nam na ratunek. Jest coś specjalnego w polskiej psychice, wola stawiania czoła strachowi i nie poddawania się, zaczynając od heroizmu ułanów po dzielnych strajkujących, którzy podpalili cały bolszewicki system w Stoczni im. Lenina.
To co ci robotnicy zrobili nie było ważne tylko dla nich samych, oni wyzwolili całą Europę od bolszewizmu. Również teraz Polska przewodzi wojnie z kulturowym bolszewizmem. To nas inspiruje i chciałbym, aby polska młodzież tańczyła do tej piosenki zamiast do tych o tęczach i jednorożcach.
Skąd Lilou bierze swoje inspiracje trudno stwierdzić. Czasami sobie myślę, że została mi zesłana przez Boga by mnie wybawić i być może jej głos, melodie i jej sztuka właśnie stamtąd pochodzą. Ona jest moją muzą.
Oprócz robinia muzyki prowadzicie również bloga o życiu i internetową galerię sztuki. Dlaczego zdecydowaliście się rozszerzyć swoją działalność?
Kreatywność jest w naszej krwi, właśnie dlatego mieszamy cały czas różne style muzyczne. Rozpoczęliśmy prowadzenie galerii sztuki, aby pokazać artystyczne zdjęcia Lilou i moją krytykę cywilizacji. Powodem dlaczego zaczęliśmy blogować o życiu było to, że wielu naszych fanów regularnie komentowało, że jesteśmy trudni do zrozumienia i chcieliby się dowiedzieć więcej o tym jak żyjemy.
Ponadto pracujemy teraz nad dziwacznym serwisem o wegetariańskim jedzeniu, na którym połączymy moje najgorsze poematy i najlepszymi przepisami Lilou. Nikt jeszcze czegoś takiego nie zrobił.
Nie ma przerw gdy tworzy się muzykę, literaturę czy sztukę. Może to być trudne, bo czasami pracujemy zbyt ciężko, ale myślę, że udało się nam znaleźć balans między pracą, a życiem rodzinnym.
Znacie, lub może nawet współpracujecie, z innymi artystami lub blogerami, którzy mają podobne poglądy? Nie macie, jak powiedziałeś wcześniej, dostępu do radia czy TV, więc zgaduję, że jakaś alternatywna kulturowa rzeczywistość dla ludzi, którzy nie lubią panującego systemu się jednak pojawiła.
Mamy trochę kontaktów, ale są one bardzo ograniczone. Jesteśmy redaktorami działu "styl życia" na Amerika.org i mamy kontakt z autorami piszącymi dla szwedzkiego think-tanku Motpol.nu, jak również z kilkoma szwedzkimi i amerykańskimi artystami.
Alternatywne media zazwyczaj skupiają się na informacjach politycznych i prezentują bardzo niewielkie lub całkowity brak zainteresowania w muzyce, literaturze czy sztuce. To jest smutne ponieważ dzisiejsza kultura masowa jest zglobalizowanym śmietnikiem i potrzebuje być zastąpiona przez coś prawdziwie bez powiązań z dzisiejszym okropnym połączeniem bolszewizmu i wielkiego biznesu.
Myślę, że jesteśmy jednym z pierwszych zespołów, które konsekwentnie próbują podnosić świadomość, że poza całkiem małym plastikowym pudełkiem politycznej poprawności jest prawdziwa kultura tworzona przez prawdziwych ludzi.
Czasem odnajdujemy ludzi, albo oni odnajdują nas, którzy się w to wciągają i zaczynają rozumieć, że muzyka, literatura i sztuka są czymś dużo głębszym niż mainstreamowe media chcą, żebyśmy widzieli. Wydajesz się być taką awangardą.
Na początku naszej rozmowy wspomniałeś kilka form dyskryminacji, które cię spotkały. Jak oceniasz poziom wolności słowa w twoim kraju?
Mogę stracić pracę za odpowiedź na to pytanie, ale i tak to zrobię.
W Szwecji mamy prawa rasowe, które przyznają ludziom różne prawa ze względu na ich kolor skóry i pochodzenie etniczne, pod przykrywką "legalnej ochrony mniejszości". Kwestionowanie tych praw rasowych może skończyć się w więzieniu za "mowę nienawiści", co jest poważnym problemem.
Mamy także oficjalny "kodeks moralny" dla pracowników publicznych, który likwiduje wolność słowa i zachęca do powstawania formalnej i nieformalnej Stasi-podobnej agentury, podobnej do tej która istniała w Polsce do 1989 roku.
Szwecja ma reputację bycia "gospodarką DDR" (Deutsche Demokratische Republik – Niemiecka Republika Demokratyczna, szwedzka gospodarka jest podobnie scentralizowana jak gospodarka NRD – przyp. A.Sz) i ma ku temu dobre powody.
Mam nadzieję, że nie dacie za wygraną! Kiedy można spodziewać się następnego albumu?
Nigdy się nie poddamy. Istnieją zasadniczo trzy typy ludzi – ci którzy podążają za stadem, ci którzy na stadzie żerują i ci którzy trzymają się od stada tak daleko jak to tylko możliwe. My należymy do ostatniej kategorii i ludzie tacy jak my nigdy nie rezygnują, bo rezygnacja oznacza przywiązanie się do jakiejkolwiek formy społeczności.
Planujemy wydać nowy album jesienią lub zimą, ale tu zawsze jest pewien margines niepewności co i kiedy. Pojawi się kiedy najmniej będziesz się tego spodziewał i będzie brzmiał jak nic wcześniejszego.
Dzięki za rozmowę!
Dziękuję za wywiad, to była przyjemność.
Interview with John Dübeck from Lilou & John
Lilou & John are an extraordinary married couple. They create music that is difficult to describe. You may like it or not, but you can not pass it by indifferently. In addition, they blog about life and run an internet art gallery. And all this in opposition to the "liberal mass culture". Adam Szabelak talks with John Dübeck.
Hello John. It's really nice to have this conversation with you. Can you introduce yourself to our readers?
Hi Adam and all readers of Narodowcy. Nice talking to you and thanks for taking the time to interview me. Me and my wife Lilou started the band in 2015 and released our first album in 2016. A few love songs quickly became favorites among many listeners as far away as Italy and the US. We got a chance to play on Swedish national radio but the show was cancelled because I had publicly criticized the Swedish immigration policy.
Therefore, our second album in 2017 was dedicated to free speech and since then we have lost almost all support from mainstream media. We participated on Gothenburg Book Fair the same year and a Swedish newspaper accused us of being "white supremacists" because alternative Nationalist podcasts had started to play our music.
In 2018 we released two albums – one that included the song Free Woman that tells the story of the Hungarian revolution in 1956 which led to our first minor international breakthrough in central Europe. On May 20 this year we released our 5th album that so far seems to be our most successful album ever.
We still have a reputation of being "Nazis" according to many Communists and one person even tried to get us banned from Spotify last year. It is ridiculous for we are some of the most open minded people you will ever find.
Let's focus on music first, we will discuss the emotions it arouses in a moment. You describe your band as "progressive-reactionary". What does it mean?
Liberal democracy has one big flaw and that is a total lack of genuine culture. It is a system of equality that creates a politicized mass market for industrial manufacturing.
In a Liberal democracy all cultural differences must be wiped out in order to sell the same products in Los Angeles, Mumbai and Kraków. The biggest enemy of Liberal democracy is therefore all genuine cultures themselves. We oppose that, which makes us reactionary traditionalists.
Our music is rooted in a long tradition of originality and honesty. We never fake and pretend to be "good" to become more popular and sell more music.
But at the same time we are also progressive anarchists, because we always merge different styles of music and look for new ways of expression. Brett Stevens from Amerika.org reviewed our album Patriot Child in 2018 and he didn't even know what to call us, so he wrote "nearly indescribable". Record shop Midgard called us "two crazy Swedes". "Two intense weirdos" is another description I have heard.
Anti-Liberal music has often been too reactionary in my opinion. Music must evolve to avoid stagnation.
When you sent me the link to your song "White Eagle" it really surprised me. I was expecting something "hard", but what I got was totally different… I think describing it as "indescribable" is a perfect description. This music has something addicting in itself. But the topics you are touching are also very interesting. Where do you find your inspiration?
Last year we recorded "Free Woman" about the Hungarian revolution in 1956 which was appreciated by many Hungarians. After that I felt an overwhelming desire to write "The White Eagle" about the Polish revolution in the 1980s that effectively ended Bolshevik rule in Europe.
Catholicism, counter-revolution, folklore and Patriotism are inspiring because they all focus on beauty, faith and the power of the individual to work miracles. The European civilization was built upon this unique mix of competition and unity which is a fascinating topic for any text.
Last summer when big forest fires spread all over Sweden it was Polish fire fighters who came like a liberating army to save us. I guess in that sense the song is my way of saying thanks to Poland for helping us in this war against them who seek to destroy us all. I am honored to have such a neighbor just across the Baltic Sea.
The Polish winged hussars once dominated the battlefields of Europe, and they remind me of these fire fighters who came to our rescue. There is something special about the Polish psyche, the willingness to face fear and never submit that goes from the heroism of the Uhlans to the brave strikers who set the whole Bolshevik system on fire from the Lenin Shipyard.
What these workers did was not only for themselves, for they liberated the whole of Europe from Bolshevism and now Poland is leading the war against Culture Bolshevism. That is inspiring and I want the Polish youth to dance to this song instead of songs about rainbows and unicorns.
Where Lilou gets her inspiration from is very hard to tell however. Sometimes I honestly think she was sent by God to redeem me and perhaps her voice, her melodies and her art comes from there as well. She is my muse.
Apart from making music you also run a lifestyle blog and an online art gallery. Why did you decide to expand your activity?
Creativity is in our blood, which is why we also mix different music genres all the time. We started the art gallery to cover Lilou's art photos and my civilization critique. The reason why we started the lifestyle blog was because many of our fans frequently commented that we were hard to understand and they wanted to know more about how we lived.
Furthermore, we are currently working on a quirky vegetarian food site that will combine my worst poems with Lilou's best recipes. No one has done that before.
There is no off-switch when it comes to creating music, literature and art. It can be tough because we often work too hard but I think we have managed to find a balance between work and family life.
Do you know, or maybe cooperate with, other artists or bloggers who have a similar point of view? You don't have, as you said before, access to radio or TV, so I guess an alternative cultural movement has appeared for the people who don't like the ruling system.
We have some contact, but it is very limited. We are lifestyle editors at Amerika.org in the US and we have contact with writers for the Swedish think tank Motpol.nu in Sweden as well as a few Swedish and American artists.
Alternative media often focus on political news and so far have shown very little or no interest in music, literature or art. It is sad because mass culture today is a globalized mess and needs to be replaced by something genuine without ties to today's unholy mix of Bolshevism and Big Business. I think we are one of the first bands that consequently try to raise awareness that outside of the quite small plastic box of political correctness, there is real culture made by real people.
Sometimes we find people -or they find us- who "get it" and understand that music, literature and art is much deeper than what mainstream media wants us to believe. You seem to be such a vanguard.
At the beginning of our conversation you mentioned some forms of discrimination you faced. How do you rate the level of freedom of speech in your country?
I may lose my job for answering that question but I will do it anyway.
In Sweden we have race laws that grant different rights to people on basis of skin color and ethnicity, disguised as "legal protection of minorities". Questioning these race laws may result in a prison sentence for "hate speech" which is a severe problem.
We also have an official "moral code" for public employees that effectively bans free speech while encouraging the growth of both formal and informal Stasi-like agent networks similar to those that existed in Poland until 1989.
Sweden has a reputation of being a "market economy DDR" and for good reason too.
I hope you won't give up! When can we expect your next album?
Thank you for the interview. It has been a pleasure.
We never give up. There are essentially four kinds of people, those who follow the herd, those who prey on herds and those who stay as far away as possible from herds. We are the last category and people like us never quit because quitting means committing to any form of community.
We are planning a new album for autumn-winter, but there is always a slight uncertainty as to when and what. It will come when you least expect it and sound like nothing else.
Thanks for the conversation!
Thank you for the interview, it was a pleasure.