"Amazing, I love it."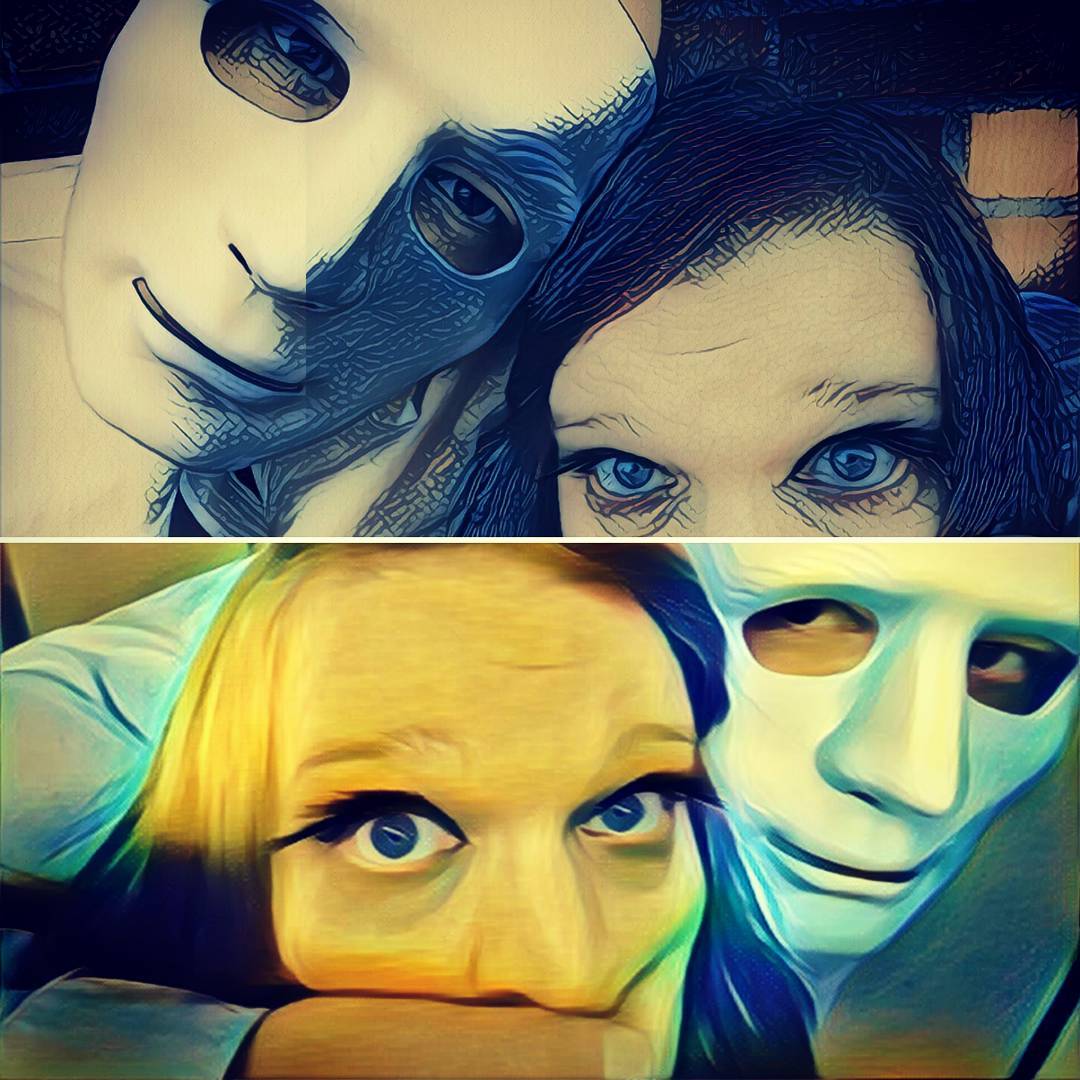 Luigi Vespasiani, Radio Rock 106.6
"I'm almost hypnotised by Lilou's vocals."
Pär Berglund, Meadow Music
"Dope work, keep grinding"
50 DJs 50 states
"The dark searing vocals of Lilou & John chill the marrow-bone"
Tim Whale, Emerging Indie Bands
"The prime culture warrior duo of today"
Granskning Sverige
"Take one part Dead Kennedys, one part filthy British alley and two crazy Swedes and you have Lilou & John."
Midgaard
"Two intense weirdos"
DMU
"Yes!!!"
Mike Bake, Indie Nation
"Very dynamic composition, interesting and also contrast vocal lines with the music."
Metalhead Community Blog
"You're dope"
The Real DJ show
"Fantastic!"
DJ Blaze NYC
"The passion is there for all to admire."
Mp3 Hugger
"Love this!"
Gas Mask Magazine
"Recommended listening for all patriots!"
Brandon Duncan, Nerve War
"Cool voice"
Johan Ludvig Rask, Rabbit Hole Studios
"True contemporary rock rebels"
Tom Andersson, Nya Tider
"Totally fantastic!"
Conrad Ohm, Ingrid & Conrad
"Alternative indie rock duo with provocative lyrics and a dark edgy northern female voice."
Thomaz Wiberg, Rosa Traktorn
"Wow!"
Mathew Steele, Steelesync
"I love how unique this sound is."
Milk Creater
"Very unique and interesting sound."
For the Rabbits
"This duo are creating music to express the agonies and triumphs of the turning of the tide."
Brett Stevens, Amerika.org
"Nice!"
Anthony Barksdale, Indie Nation
"The lyrics are multilayered and intelligent"
Joakim "Oskorei" Andersen, Motpol
"A strong gypsy punk feel"
Pop Occulture
"Feels authentic and a bit steam punkish"
American Pancake
"House band of the Swedish alternative right"
Robin Carell, Motpol.nu
"Excellent"
DJ Ottic, Ottic FM
"Nice!"
Andrew Perez, Rez EsQuire
"I'd play anything by you guys!"
Peter Hatton, The Big Fat Indie Show, Northern Quarter Radio
"Her voice is just mesmerising"
Magnus Stenbäcken, Riverking Productions
"A great and unique female voice"
JP, Vains of Jenna
"Love the vocals, very unique and the lyrics!"
Jesse Thornton, Reflection in a Pool
By Tom Andersson

Nya Tider
Lilou och John – sanna rockrebeller i samtiden
Boråsbandet Lilou och John har en annan vinkel på vad de gör än andra band i samma genre. De är trötta på det politiskt korrekta samtidigt som de är öppna med att de själva vuxit upp i trasiga familjer. Nya Tider har pratat med bandet om relevant normkritik, historiens snyggaste skivomslag och konstnärliga villkor i en dömande samtid.
Lilou & John från Borås gör kraftfull rock med starka melodier. Sångerskan Lilous djupa röst svävar över tunga melodiska ornament. I bandets videos målas landskap upp som ibland tangerar det surrealistiska och texterna har existentiell slagsida.
Tidvis blir det mardrömslikt – ämnena som rättframt behandlas i lyriken andas både smärta och livserfarenhet. Det hela är inspirerat och välproducerat och skulle kunna spelas på radio flera gånger i veckan. Men bandet uttrycker även stark kritik mot den förhärskande politiska korrektheten – bland annat har de skrivit ett försvarstal för alternativ media på den i dag kontroversiella sajten Motpol.nu. För Nya Tiders läsare är John känd för att ha skrivit debattartiklar om den svenska skolan utifrån sina erfarenheter som lärare.
Inom musikbranchen kan det mycket väl innebära att många mediala dörrar stängs – men Lilou & John backar inte. De är fullt inställda på att bli det första bandet i världen som bevisar att det går att bygga en framgångsrik, internationell musikkarriär enbart genom sociala forum och dissidentmedier. I jämförelse med andra politiskt engagerade artister sticker Lilou & John ut. Deras provokationer är inte på den våldsbejakande eller övertydliga nivå som andra.
Den kriminella hiphopgruppen Kartellen har som bekant hotat riksdagsmän till livet, en annan artist i samma genre uppmuntrade publiken till att bryta sig in på slottet och våldta prinsessan Madeleine och en tredje proklamerade att oliktänkande skulle slaktas som grisar. Det har inte hindrat dem från att delta i underhållningsprogram på SVT eller på något sätt skadat deras karriärer – de har ju etablissemangets "värdegrund".
Kommunister som Jerry Williams och Dogge Doggelito kan berätta om sina svåra år i kvällstidningarna, men vad händer då med de artister som avviker från dagens etablerade sanningar och samtidigt är osentimentalt öppna med sina livserfarenheter? Nya Tider ville få reda på mer direkt från bandmedlemmarna.
Utanförskap och trassliga uppväxter gav medvetenhet
Det som förde samman dem från början både som livspartners och som artister, var gemensamma erfarenheter. Känslan av att inte passa in i samhället – det som vanligtvis artister med vänsterideal brukar peka på, var även det som skapade Lilou & John. Även erfarenheter av trasiga familjer finns med i bilden. Musiken och textskrivandet blev ett sätt att få ut frustration och tankar runt de här sakerna.
Trots deras öppenhet med smärtsam personlig problematik, vill de inte framhäva det som ett sorts martyrskap. Det är upp till alla att inte hamna på fel spår. Att acceptera det som hänt och gå vidare är nyckeln.
"De som inte gör det blir självdestruktiva eftersom de aldrig konfronterar sina förövare utan fortsätter bete sig som offer hela livet", slår Lilou fast i en intervju med Nya Tider.
Originalitet och mod framför likriktning
Bandet, som startades 2015, hyser en hel del musikaliska influenser.
"På vår debut-EP 100 Faces från 2016 är det en blandning av Wagners valkyrior och modern rock/pop", berättar de.
På den kommande skivan som fått namnet Dissidentica och släpps den 7 april fortsätter utforskandet av olika genrer, som rock, folkmusik, pop och ethno. Målsättningen verkar ligga i just originalitet framför likriktning och det gäller inte bara för musiken utan även för textinnehållet. Det som händer i samtiden engagerar bandmedlemmarna, men de känner inte att de för den delen måste vara försiktiga med att sticka ut åsiktsmässigt. De har en väldigt insatt samhällspolitisk och historisk kunskap i de teman som behandlas.
"Framför allt är skivan gjord för att bryta den tystnadens och skammens kultur som regerar hela Västvärlden i dag. Låtarna behandlar teman som mörkläggningen av terrordådet mot Bataclanteatern, den godhetssignalerande medelklassens kulturkrig mot det arbetande folket, och de förödande effekterna av sexuella övergrepp mot barn." Förutom de problematiska ämnena behandlar bandet det de ser som positivt, som den nya konservativa gräsrotsrörelsen och det kristna europeiska arvet i USA.
Originalitet och personliga uttryck verkar också vara ett honnörsord för bandet vad gäller konstnärligt skapande överlag. Musiker bör till exempel sluta upprepa det som gjorts sedan 1968, anser de.
"De enda konstnärer som kan imponera på oss är de som inte passar in i de stereotypa mallarna. Vi lever tyvärr i konformismens tidsålder men förhoppningsvis kan ni och andra alternativa medier återknyta till äldre, mer diversifierade traditioner, genom att betona kvalitet framför massmedial likriktning."
Vänstern i "reaktionär koma"
Bandets tydliga strävan att göra något personligt glider in i andra besläktade tankefigurer, som kritik mot den politiska korrektheten och likriktning överlag. Det gäller att genomskåda samtiden och uppfinna motvikter, kanske rentav motkulturer, till det som kväver och konserverar.
"Dagens massmediekultur är ofta strömlinjeformad, politiskt korrekt och intetsägande, som om man medvetet vill fördumma människor genom att få dem att varken tänka eller känna. Motkultur blir därmed en revolutionär kultur, baserad på idén att människor ska återknyta till sig själva i stället för att likrikta sig efter några slags politiserade ideal-jag." Dagens vänster, den som på många sätt genomsyrar kulturområdet, har de inte mycket till övers för, berättar John för Nya Tider.
Han menar att vänstermusiken tycks ha stått still sedan 1968 och hamnat i något slags reaktionär koma sedan 1991.
"Det känns ibland som hela vänsterrörelsen i dag är en ekokammare av godhetssignalerande slagord som ingen längre tar på allvar. Dess primära uppgift är att bekämpa de egna medborgarnas rättigheter och skydda etablissemanget."
Det som bandet ser som allvarligt är vänsterns annektering av medierna, där bara vissa provokationer, de med "rätt" politisk färg, tillåts. Det som kan tolkas som regelrätt uppvigling får passera, medan andra resonerande samtidskommentarer betecknas som farliga.
"Om man ser till den så kallade 'allmänna debatten' i mainstream-medier, så är allt utom Melodifestivalen och hiphop som handlar om att skjuta obekväma partiledare fullständigt livsfarligt och bör förbjudas. Själva anser vi att det är farliga människor som är problemet, oavsett vad de lyssnar eller ser på. Vi är nog ganska farliga i etablissemangets ögon."
Censurerade och betecknade som nazister
Osökt snuddar vi vid den politisering som dagens etablerade media underblåst, och det som blivit en realitet för allt fler i Sverige – den politiska censuren.
"Vi har själva blivit betecknade som 'nazister', diskriminerats av Sveriges Radio och blivit bojkottade av både musikproducenter och studiomusiker på grund av vårt stöd för yttrandefrihet och demokrati."
Det är inte särskilt svårt att se vad Lilou & John ser som ett viktigt uppdrag, då det inte bara är teorier utan i första hand egna erfarenheter som legat till grund för det.
"För oss är det dessutom en helig plikt att stå upp för yttrandefrihet och demokrati. Den som inte gör det är antingen ryggradslös eller samvetslös så som vi ser det."
En känga riktas till den politiska filosofi som sedan länge sagt sig stå upp för grundläggande mänskliga rättigheter, jämlikhet och öppenhet. De betonar att vänstern, genom sin censurvurm och politiska kravbild utgör själva antitesen till framåtskridande och originalitet.
Futurister som vill tillbaka till ursprunget
Lilou & John kan inte betecknas som några bakåtsträvare. Vid ett tillfälle har de titulerat sig som futurister som vill tillbaka till ursprunget. En balans tycks vara idealet.
"Idé- och teknikutveckling är nödvändigt för varje samhälle och varje individ, men också att behålla kontakten med de starkaste rötterna, säger John."
Centrala progressiva ideal av i dag verkar alltså inte vara bandets melodi, och återigen sticker de ut hakan i ett infekterat ämne:
"Vad beträffar manlighet och kvinnlighet överlag anser vi att pojkar ska växa upp och bli män och flickor ska växa upp och bli kvinnor, säger Lilou."
På frågan om antinormativitet, som numera nått en nästan akademisk position i samfundet, låter Lilou & John hälsa:
"Nya Tider är väl lite av arketypen för relevant normkritik."
By Joshua Smotherman

Middle Tennessee Music
Let's dive a little deeper into You, the artist and your music. What attracted you to this genre(s) or style(s)?
"I believe different genres are used to express different emotions or states of emotionlessness. When I sing I want to be able to go from the deepest sorrow to the darkest anger in order to bring John's lyrics to life. Therefore it's hard for me to stay within the boundaries of one genre. The end result of this mix of styles seem to be what people call alternative rock."
/Lilou
What led you into this journey with music? And further, what drives you to push it out to the public?
"Ever since I was a young boy I wanted to play music and wrote lyrics that I wished to make eternal. The problem before I met Lilou was cowardice and lack of that magic voice. When I've written a text I want people to hear it and feel like they have found another piece in the never ending puzzle that is a human being."
/John
Who or what influences your creativity? Have your tastes in music changed over time?
"Everything from Satyricon to Bach can inspire me. Motörhead is probably my second biggest source of lyrical inspiration. The biggest inspiration comes from our lives. My grand parents were child murderers and the ghastly things I was forced to witness and experience in the cellar under their godforsaken house still haunt the lyrics. Ten years ago I wasn't ready to dive back into those emotions though. Had you heard me alone with a guitar back then you would have heard Willie Nelson covers."
/John
Were you trying to accomplish anything specific on this new project? Creatively or otherwise?
"I am always looking for new and interesting ways to make something gorgeous look/sound/feel even more gorgeous. This album was all about the coming out of the shadows and publish our music for everyone to hear. It was also about finding the perfect blend between rock and pop. We wanted a pop sound to match my rock voice which we've been told is a pretty unique approach. For the videos we found three visual artists from Brazil and the United States and we made two of the videos ourselves. It was awesome to connect with such brilliant people across the globe and make something fun and extra ordinary together."
/Lilou
What was the last song you listened to?
"I think it was one of the songs we're considering for our next album actually. We have plenty to choose from and it´s a pleasant trouble browsing through them and picking out the favorites with the highest potential."
/Lilou
Which do you prefer? Vinyl? CDs? MP3s?
"MP3s are perfect. We thought about CDs and perhaps we'll make a few vinyls in the future, but that has to wait for later. For the time being MP3s suit our needs."
/John
How about this one…. Do you prefer Spotify? Apple Music? Bandcamp? Or something else? Why?
"Bandcamp are into indie bands, which is a good thing for us. Apart from that I guess it's all good. I have no particular favorite. The important thing is that there are many places where people can hear us and hopefully like us enough to buy our music."
/John
Other than the digital era overwhelming us with access to an abundance of music, what is the biggest challenge you face when trying to connect with or find new fans?
"Figuring out where we fit in in the gigantic music scene is the hardest bit, as well as finding people who are interested in our unusual sound. Female rock singers with my kind of "raw" voice is quite rare and provocative it seems, and that makes it hard to swallow for some people, especially combined with a relatively clean pop sound. Our style of music is new to many people and that isn't always convenient. But somebody has to be the first I guess."
/Lilou
Where is the best place to connect with you online? Discover more music?
"We have all our music videos on YouTube so that is a good place to start. After that I suggest Bandcamp or any similar service to download our songs, and then head straight for Lilou & John on Twitter, Facebook and Instagram where we are very active. Finally we have our website www.liloujohn.com where anyone is free to use the contact form or subscribe to our newsletter."
/Lilou
Anything else you'd like to add before signing off?
"We are always on the lookout for new video artists. Anyone who likes to make visual interpretations of our music should contact us. We take a good look at everything we receive."
/John
By Pär Berglund

Meadow Music
"I'm almost hypnotised by Lilou's vocals. Her dark alto voice breathes of blackness, mystique and rock attitude, like a magical music incantation I just have to listen to again and again. Together with her husband she form the duo Lilou & John, who earlier this Autumn released the debut EP '100 Faces'.
Here we hear them in five tracks that spans from epic folk songs to alternative rock and indiepop, all wrapped in an unpolished sound that perfectly matches Lilou's charisma. Each song also has a corresponding music video created by different video artists from USA and Brazil."
By Conny Hultgren

Dalslänningen
Skivdebut med musik i spökhus
Lilou Dübeck (född Linda Agnehäll) från Dals Långed har släppt sin debutskiva 100 Faces tillsammans med ex-värmlänningen John Dübeck (född Johan Lundström).
Paret Dübeck, som är känt under bandnamnet Lilou & John, är idag bosatt i Borås. Lilou svarar för sång och John skriver texterna.
"Vår musik är en kombination av olika stilar och har attraherat fans från både rock-, punk- och hiphopkretsar", säger John Dübeck.
Det främsta spåret He broke my neck, Joséphine, är baserad på en grym historia om två lesbiska flickor.
Musikvideon är inspelad i ett gammalt spökhus i Gölingstorp utanför Jönköping. I gården, som har stått öde länge, ska det ha setts skepnader efter en kvinna.
"Den låt vi skulle ha handlar om två lesbiska flickor i en kuslig, lite instängd miljö som ger rysningar. Historien kommer från en dröm som min fru hade. Jag satte mig ned och skrev ner den. Så kom låten till."
Fyra ytterligare spår finns på skivan, ala producerade av Magnus Stenbäcken, och alla i varierande genrer.
"Vi har fått en otroligt positiv respons. Låtarna har verkligen berört folk som lyssnat", säger John Dübeck.