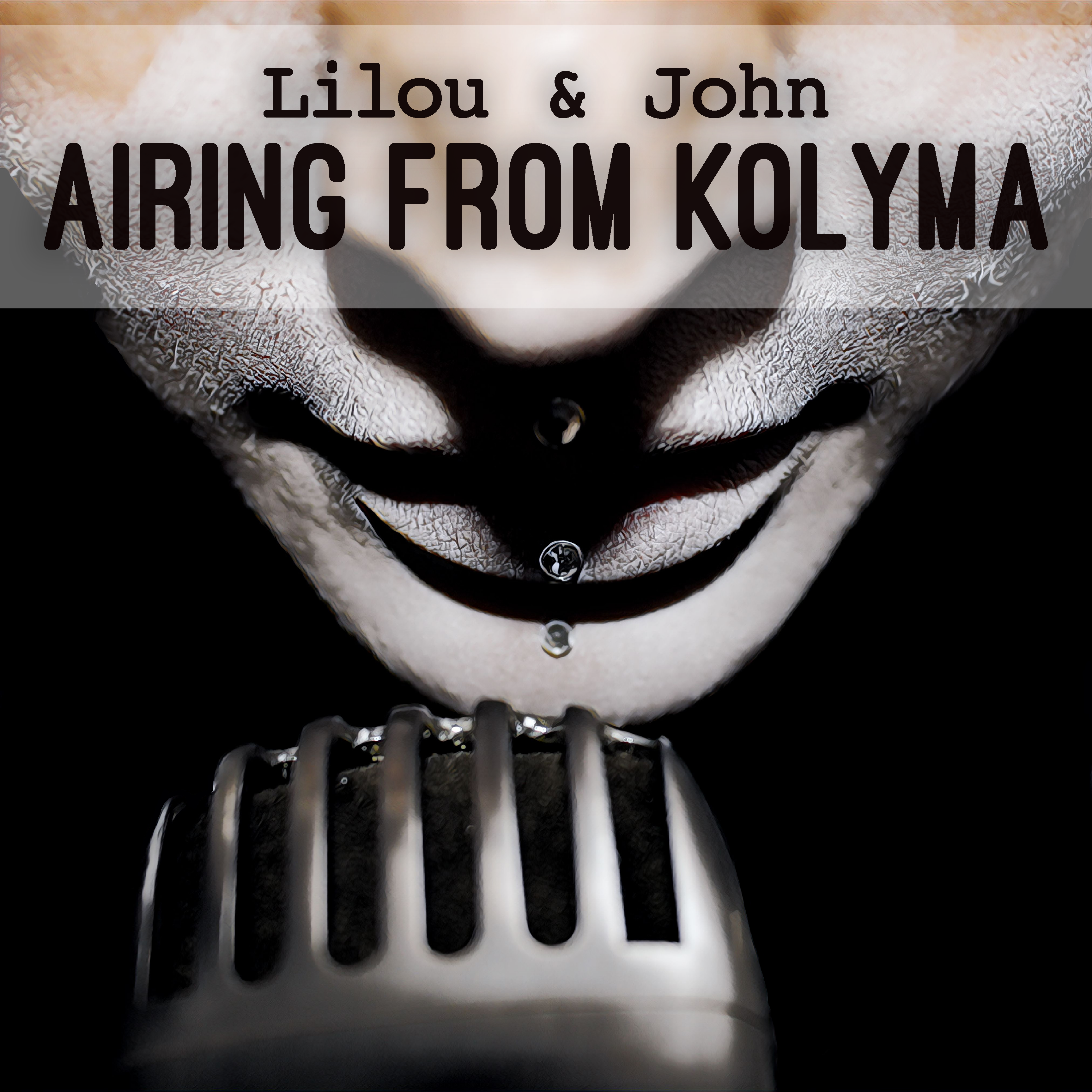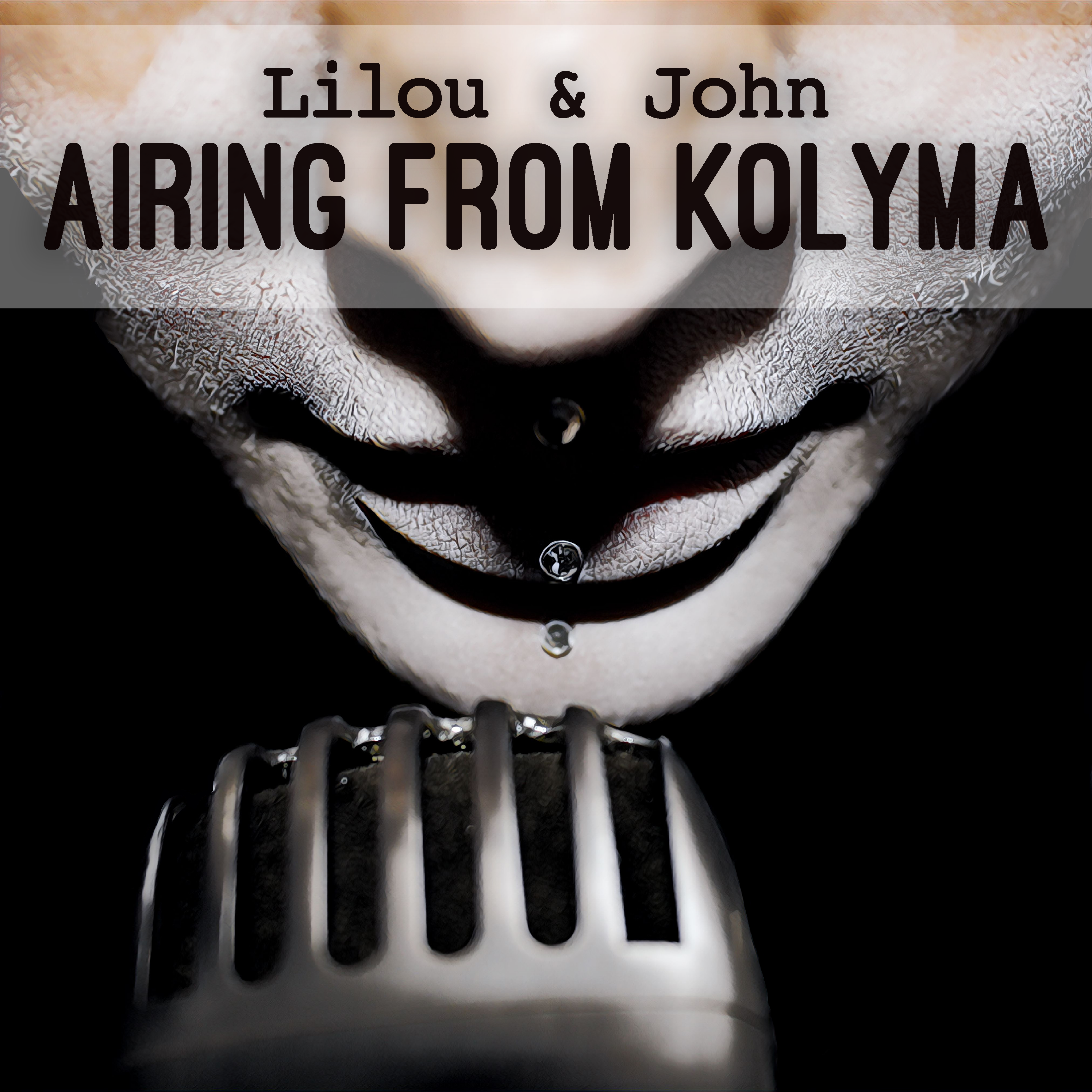 Airing from Kolyma (2018)
Airing from Kolyma, Lilou & John's sixth release and third EP, was recorded from April to May 2018 and was made to move away from the punk rock sound of Patriot Child to an acoustic sound reminding of Dissidentica but with more focus on pop melody and voice. Lilou & John let the backbeat guitar move to the background to put emphasis on vocals and lyrics. The idea of the album is to move beyond mainstream and present a new kind of guitar-based pop as well as presenting a few love songs for the outside-the-box music gourmet.
The album was well received by fans, and Joakim Andersen called it "a soundtrack to our era", and a number of Hungarian websites, such as Libsi Figyelo and 888 wrote about the track "Free Woman". Tim Whale from "Emerging Indie Bands" claimed that Lilou & John were able to "bridge chasms of political difference" and Thomaz Wiberg from Pink Tractor wrote that the album gave him "revolutionary feelings and fighting spirit".
Free Woman
"Free Woman" is a song about the Hungarian Revolution against the Soviet Union in 1956, as well as an attempt to describe part of the story behind modern central European Conservatism in a few verses. The chorus "I was a born a free woman" is intended to make the listener feel the conviction of the Cold war dissidents all over central Europe and how many often perceive history as a struggle for freedom from Imperial rule, such as Habsburg, Soviet and the EU. The "camp fire" feel of the guitar is intended to symbolize the surge of popular Conservative sentiment in Hungary after enduring poverty, imprisonment, deportation and even the execution of family members before 1989. Lilou was inspired by "Born in the USA" when she created the melody and wanted women to start thinking "freedom is my birthright and nobody has the right to take that away from me, no matter what political color they have."
Text and music: Lilou & John
Chords verse:
D A D
D A D
D A D
D A D
Chords chorus:
D G A D
D G A D
We came from out of nothing they said when we were young
From the streets of Székesfehérvár off to Magadan
We wished we had the wings to fly like the Turul bird
And sing to all the Bolzheviks what they had never heard
Born a free woman
I was born a free woman
I was born an orphan and Kolyma was my home
That is what they told me and I walked off on my own
And when I sank down on my knees to cut my wrists and die
Reflected in the river I could see your colors fly
Born a free woman
I was born a free woman
For thirty years they killed us in the concentration camps
Like the ghosts of children all too young to understand
But one day they called us in and said that we were free
For the voice of liberty had spread from Hungary
Born a free woman
I was born a free woman
We saw the traitors hide in university and school
A new invasion army the same old foreign rule
Defenders of Europe, the hussar and the lance
The Turul bird is rising flying leading our advance
Born a free woman
I was born a free woman
Born a free woman
I was born a free woman
Szabad nő
A semmiből származunk, mondták fiatalkorunkban
Székesfehérvár utcáiról el Magadánba
Szárnyakat kívántunk, hogy Turulként repülhessünk
És az összes Bolseviknek hallatlant énekelhessünk
Szabad nőnek születtem
Szabad nőként születtem
Árvaként születtem, Kolyma volt az otthonom
Ezt mondták és egyedül kellett elvonulnom
És mikor térdre rogyva, ereimet felvágni készülök
A folyó víztükrében lobogótokra csodálkozom
Szabad nőnek születtem
Szabad nőként születtem
(Minket) harminc évig koncentrációs táborban gyilkoltak
Mint gyerekek szellemét, kik túl fiatalok hogy érthessék
De egy napon kihirdették, hogy mindnyájan szabadok vagyunk
Mert a szabadság szava Magyarországon elszabadult
Szabad nőnek születtem
Szabad nőként születtem
Láttuk az árulókat egyetemen és iskolában elbújni
Új megszálló erő, régi idegen vezetés
A huszár és a lándzsás, Európa védelmezői
Felszáll a Turul, s küzdelmünket vezeti
Szabad nőnek születtem
Szabad nőként születtem
Szabad nőnek születtem
Szabad nőként születtem
Revolutionary Road
"Revolutionary Road" is Lilou and John's personal love story from their first date. They had already spoken six hours on the phone the day before and now John was driving 100 km to Lilou's flat in Gothenburg. "I knew that whatever it took, no matter the cost, even if it killed me, I would have to let go of my lifelong fear of love and meet the woman with the dark alto voice. It was a hard road to drive away from my old life as a suicidal mess scared of intimacy and come out in the open. It took me years to be honest." The chorus "me ne frego" from the famous war poem by Gabriele d'Annunzio refers to this conviction to give everything he had for love or die trying.
Text and music: Lilou & John
Capo on fourth fret
Chords verse:
C G Am
C G C
C G Am
C G C
Chords chorus:
C G Am
C G C
Early one morning we opened my door
And did something I never dared to before
We never looked back and never returned
My life was a Rubicon bridge that I burned
We smoked a fag and went to my car
Saw in the mirror the death of a star
Minute by minute my life ceased to be
And on the freeway there was only me
And I kissed your eyelids caressed your white skin
Said this is where our new lives begin
Me ne frego
I drove to the sea where we saw the big blue
Under the red sun shimmering through
Clouds so fragile they weren't almost there
Dancing like spirits with silverwhite hair
I took off my clothes and stood there alone
Watched the blue waves swallow my clones
That worked so hard to hide my old fear
That made me a ghost no one could come near
And I kissed your eyelids caressed your white skin
Said this is where our new lives begin
Me ne frego
I looked in your eyes and said "now it's done
What so many ended has finally begun
My life is on fire it burns with a flame
I long had forgotten rejected my name"
And when the moon rose above the high ground
I saw in the palm of my hand looking down
The lines I could trace back to where I belong
And said to myself I must right what is wrong
And I kissed your eyelids caressed your white skin
Said this is where our new lives begin
Me ne frego
Now we sit under the open night skies
Wrinkles around your wonderblue eyes
And sometimes I think back to that early dawn
At the big blue when I was reborn
And I kissed your eyelids caressed your white skin
Said this is where our new lives begin
And I kissed your eyelids caressed your white skin
Said this is where our new lives begin
Dead Girl Walking
"Dead Girl Walking" is a modern Guy Fawkes tale in combination with #120dB and #FreeTommy. The story spins around media and politics, asking the question of censorship and truth. "There is a tipping point in society and the song is trying to zoom in on that precise moment when public discontent might has been allowed to grow too big and people start acting violent for they see no other alternative, and the song is perhaps a warning to people", John says. Originally, Lilou had an almost cynical voice when singing the song that changed into anger during the recording process, and the catchy melody and guitar were meant to give the tragic story a party wrapping that could emphasize the absurdity of the whole situation. "The song deals with the logic of revolution and we try to explain why they happen", she says. "The murder at the end of the song is just our way to describe the growing public outrage. All politicians and journalists should listen to the song just to understand the other side of the story, like all our music, you can learn from it."
Text and music: Lilou & John
Capo on first fret
Chords verse:
G C
G D
G D C G
Chords chorus:
G D G
G C G
G C D G
G C
D G
G C D G
And she walked cross the field
By the church of St George
And the wind was as warm as the day
But the moon was so cold
Far away like the day
And the green grass led her away
To the docks on the rocks
She laid down like she had
All her seven summers but tonight
Just a girl without a name
Just another "woman" slain
That longed to be mother and wife
But the "child", 33
Who just loved liberty
Took poor young Mary-Anne's life
She was gone and the long
Night would not ever end
And there would never shine down any light
And they found her next day
Naked in the grass
And her eyes could not see anymore
Raped and murdered, Mary-Anne
And the anger they felt
In the neighborhood sealed every door
Just a girl without a name
Just another "woman" slain
That longed to be mother and wife
But the "child", 33
Who just loved liberty
Took poor young Mary-Anne's life
In the papers they read
"We all need to calm down"
"He's a good boy", "anger is so bad"
Media they covered up
The entire story
After all it was just one more dead
Someone from the government
Talked about compassion
And "this boy has seen a lot of pain"
But compassion is a bitch
When he finished speaking
Someone put a bullet in his brain
Just a girl without a name
Just another "woman" slain
That longed to be mother and wife
But the "child", 33
Who just loved misery
Took poor young Mary-Anne's life
Took poor young Mary-Anne's life
Took poor young Mary-Anne's life
Soft Collision
"Soft Collision", called "the best love song of 2018" by Joakim Andersen, is the story of two hearts melting together. It was originally based on an older love song and was slightly rewritten to match Lilou and John's relationship of ups and downs. "Love", they say, "is an adrenaline rush for the young, and a lifetime commitment for the old, but you have to work hard. Things don't come easy." Lilou says she sang in a way she had never sung before. "It was like I was breathing the words, like I was breathing air from a cloud."
Text and music: Lilou & John
Intro:
D Dsus Bm Em A D
Chords verse:
D Dsus
Dsus Bm
Em A D
Chords chorus:
D A
A Bm
F#m Bm
D A Bm A
A touch he would never regret
He felt that day in june
At the door when she gave him a kiss
Skin soft like a feather
Touched his fragile lips
And he felt the soft collision of their tongues
Her arms
His skin
Nothing between
Just love at first sight
Summer came to split them
One month is eternity
For two that want to be one
Every time he closed his eyes
She was close to him
And he sucked her fragrance into his lungs
Her arms
His skin
Nothing between
Just love at first sight
Union day was close
But seemed more far away
For every day it wouldn't come
She sent him a postcard
From far far away
And he knew a new life had begun
Her arms
His skin
Nothing between
Just love at first sight
Her arms
His skin
Nothing between
Just love at first sight
Just love at first sight
Alpha Dog
"Alpha Dog" is a song about Capitalism and market economy, about personal freedom, about the beauty of industrial society, and about the choices that make up our lives. Ever since reading about Adam Smith's "The Wealth of Nations" (John always reads the reviews for he is too lazy to read the whole book) he has wanted to write a song that celebrates secular egoism as a driving force in society, since "without acceptance of egoism, Secularism and Capitalism people stop developing stuff and that makes people poor in the end." Lilou says she was exhausted after the final recording. "We had been doing the same song like ten times in the studio, there was always one tiny flaw somewhere, until we decided that this version just had to be good for my voice couldn't take it anymore. It takes an awful lot of energy to sing and afterwards we had to rest for a while before we could move on. I want it to be perfect and it annoys me when something isn't exactly the way I want it to be."
Text and music: Lilou & John
Chords verse:
A D A
D E A
A D A
D E A
Chords chorus:
A D E A
A D E A
Rolling down the freeway guided by a star
Heading for tomorrow the trucker and the bar
See the morning sunshine the crescent cross the bay
We built this road and baby we are here to stay
Staying in a motel eating sloppy food
Staying up til daybreak cos I'm in the mood
Hit the gas and move your ass or there'll be hell to pay
We built this road and baby we are here to stay
My will be done for God is gone and we were born to fight
We built this land from dust and sand and baby it's our right
The crimson fields of flowers the factories and smoke
The coastline and the cities a burger and a coke
Got the highway fever and I am on my way
We built this road and baby we are here to stay
Turn me on at midnight and I will turn the wheel
This girl is made of chrome and sex and got a mind of steel
Smell the rubber burning and honey make my day
We built this road and baby we are here to stay
My will be done for God is gone and we were born to fight
We built this land from dust and sand and baby it's our right
My will be done for God is gone and we were born to fight
We built this land from dust and sand and baby it's our right